Linen fabrics
Beautiful collection stonewashed linen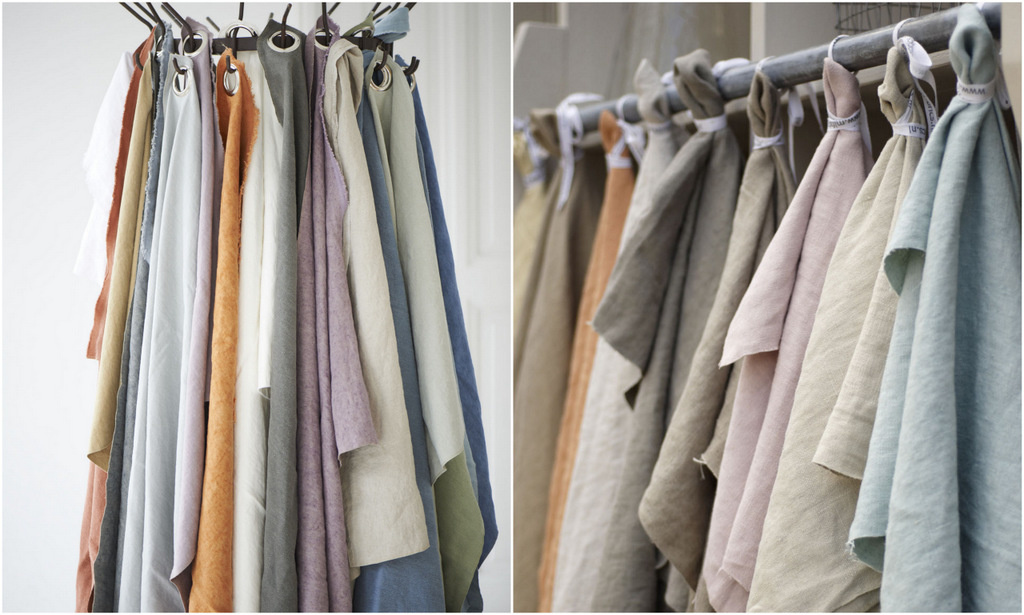 Linen Fabrics Wholesale
In addition to products made from linen, ML Fabrics also supplies a unique collection of stonewashed & vintage linen fabrics. The linen fabrics are offered in an extensive powdery color palette. The fabrics are extremely suitable as linen curtain fabrics and linen furniture fabrics. The collection of fabrics cannot be ordered online. As a wholesaler of upholstery fabrics and curtain fabrics, ML Fabrics specializes in linen and is happy to provide you with more information.
Upholstery & Curtain Fabrics Wholesale
Our products, which radiate simple refinement and superior quality, are made in collaboration with a select group of skilled weavers and manufacturers. Our assets are our creativity and knowledge of materials and techniques. Feel free to call for more information about all furniture and curtain fabrics.
Showroom
If you, as a retailer, would like to discover our collection of fabrics and share our passion: visit our showroom, where we also work closely with Netty de Groot. The address is:
Contact
ML Fabrics
Bredeweg 118
2761 KB Zevenhuizen
Netherlands
+31 (0) 180 634 368
+31 (0)6 19 19 09 31